When considering options for a retirement community, you may be wondering if that means leaving your work behind.
Transitioning to a retirement community can be difficult, and leaving behind your familiar living arrangements is a big step. The main thing to consider is the best lifestyle options for you or your loved one.
Let's explore the retirement community environment and if you can continue to work while making the transition.
What Is a Retirement Community?
When you're ready to transition to a new stage of life, retirement communities are there for you. Aging is all about adaptation and change—your housing plans are important, and pursuing your ideal lifestyle is a priority.
The evolution of senior care has made senior housing more accessible and customizable when it comes to independence.
Retirement communities include different lifestyle options designed to cater to the needs of their residents.
These lifestyles include:
Independent living
Assisted living
Memory care
Finding the right fit for you or your loved one is essential for a comfortable transition. Wherever you are in your journey, a retirement community is there to adapt to any changes.
Let's explore some of the lifestyle options available to you or your loved one.
Assisted Living
Assisted living is a lifestyle option that allows for your independence while also receiving assistance with some day-to-day activities.
Assisted living may be a great option for you if:
You need some help with daily chores
Keeping up with your hygiene is difficult
Managing your medication is becoming too complicated
You feel isolated, lonely, or depressed
Injuries are a constant worry for you
The assisted living lifestyle helps ease the stress of daily living and allows you to pursue different opportunities throughout your day.
Memory Care
Memory care is a senior living lifestyle option for when it becomes difficult for your loved one to live on their own.
Memory care may be right for your loved one if:
They have cognitive deficiencies like Alzheimer's and dementia.
Your loved one needs more professional caregiving services.
They are not able to live safely at home anymore.
They struggle with stress or anxiety while living alone.
Your loved one's well-being is essential, and memory care allows them to achieve a high quality of life.
Independent Living
Independent living is about having more time to focus on things that matter to you. You can say goodbye to those time-consuming household chores and focus on new hobbies and opportunities with independent living.
Independent living may be a good option for you if:
You want help with tasks around the house like housekeeping and heavy lifting.
Your community is important to you, and you want to experience life in a like-minded community.
You want more free time throughout the day to do the things you enjoy.
In the case of working and living in a retirement community, independent living may be the best option for you.
Working & Living in a Retirement Community
For many, moving into a retirement community means leaving behind any work or career you may enjoy.
However, this isn't always the case, especially if your lifestyle permits it.
Independent living is aimed at older adults who want little or no assistance with their day-to-day routine.
Continuing to work in a retirement community depends on a variety of factors, which include:
How easy is it for you to maintain your current home?
Can you get around with relative ease?
How is your general health? Including the health of your spouse?
If you require very little assistance, maintaining work outside the retirement community is possible.
It's essential to know that your retirement community is there to assist you. When your needs change, your community will adjust as well.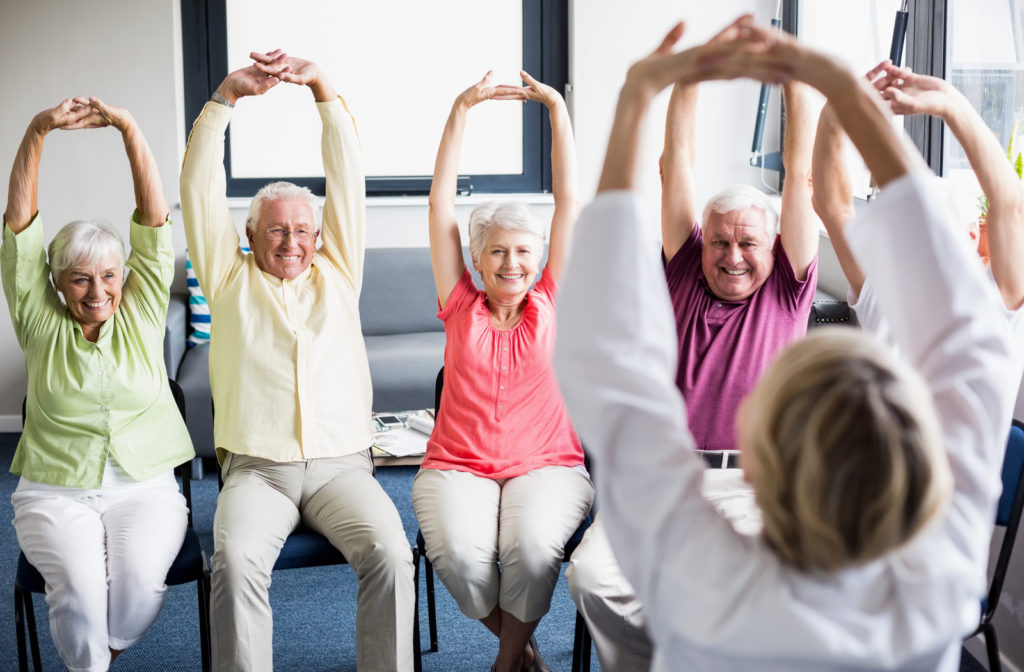 A Flexible Lifestyle
Moving into a new stage of life and leaving behind your previous lifestyle is never easy. Wanting to remain in the workforce is normal, and if you're able, possible as well.
Get in contact with professionals that can give you more information and find the right retirement community for you.