Social connections, whether with friends, family, colleagues, or others, are a part of who we are. Humans are social creatures, after all. Being surrounded by people we care about, that we know care about us, is one of the best feelings in the world. And socially bonding and connecting with others has health benefits that become even more important as we age!
Connecting with people socially helps us feel happier and supported. It's also linked to eating healthier and engaging in more physical activity, and it can even help improve mental health!
Whether older adults live in a senior living community or on their own, it's important to make social time a priority. It's never a bad time to grab a cup of coffee with a friend, after all—no matter which lifestyle an older adult is living.
What Are the Benefits of Social Connections?
Have you ever had a visit from a friend or a nice phone call and immediately felt better? Well, there's a reason for that. Spending quality time with people you care about can improve your mental health, motivate you to improve your physical health, and can even slow cognitive decline.
Roughly 1 in 4 senior Americans report struggling with mental health conditions like depression or anxiety. However, staying active and socially connected has been linked to lower rates of depression and a strong sense of self-esteem. So by connecting with the community around you, you can keep your physical and mental health strong.
For example, sharing stories about your life gives you the opportunity to reflect on the themes, morals, and choices that have made you the person you are today. This is an excellent opportunity for self-reflection and can help seniors feel more connected not only with the people around them, but also with their own life.
In a study published by Plos Medicine, it was found isolation and loneliness in our senior years are almost as dangerous as lifelong tobacco and alcohol use and are even more detrimental to our health than morbid obesity or a complete lack of physical activity. This study led to the finding that people with strong social connections in their later years have nearly a 50% greater chance of living longer.
With this in mind, it's more important than ever to try and maintain social connections as we get older!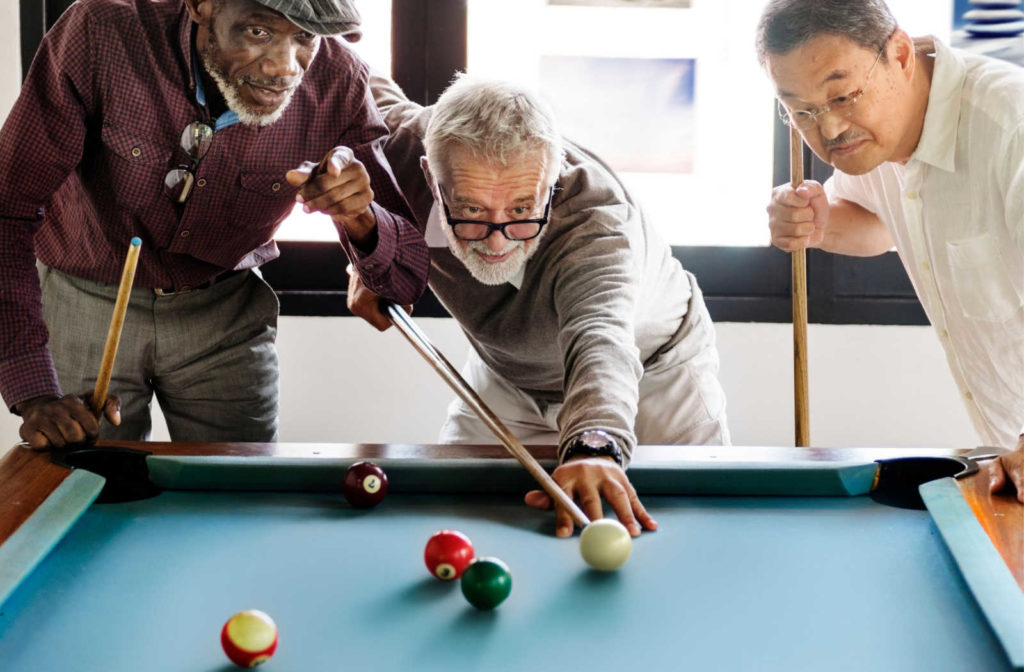 Tips for Socially Connecting as a Senior
Whatever your interests are, there's always somebody out there that shares one or two of them with you. And it may not be as hard to find them as you may think.
Ask around your community and see what programs are available. Maybe the town hall offers a language course once a week, or maybe a friend hosts a poker night every few days and has an open seat. Wherever there's a bulletin board, you can find something interesting on the go in your community. And if you use social media, you can definitely find something unique online!
Some ideas for opening the door to social connections include:
Joining a walking group
Volunteering for a cause
Taking a class in something new
Living in a senior living community
Scheduling a coffee date with a friend every week or so
Joining a pen pal program
These activities provide the opportunity to bond with people you may have similar interests with and can give you a chance to try something new!
If you live in an assisted living community, ask around about what programs and services are available. Many communities offer all sorts of programs, game nights, or hobby workshops where you can pick up a new skill or meet new people with similar hobbies. And breaking the ice is easy—you've already got one thing in common, after all!
If you or a loved one are in need of an assisted living community that focuses on making sure every resident feels socially connected and cared for, schedule a tour with us here at All Saints Senior Living. We're here to help all our residents feel like they truly are part of our community.